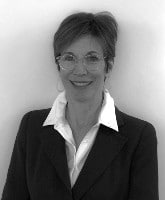 Cell: 248.866.6007
Phone: 864.481.4444
Lori started her career in real estate in Michigan. Bursting with energy, enthusiasm and dedication she had all the right ingredients to become a success. It was those qualities that attracted the people that became her clients and then her friends. As life takes many turns, Lori found she had another calling, that of an entrepreneur. For the next 30 years Lori and her team planned and executed corporate events for major corporations throughout the United States and Europe.
The experience gained and skills learned as an event producer are the same qualities that her real estate clients will come to rely on. She listens to her clients, understanding what is important and then methodically fulfills those requests. It is this systematic method that is the substance of her real estate services, allowing her to effectively communicate and efficiently deliver on obligations. Her steadfast commitment to her clients and profession is why she is relied on as their trusted advisor.
Lori and her husband relocated to The Reserve at Lake Keowee in 2014. With kayaking, tennis, hiking and boating only steps away, the hassle and stress of vacation travel is a thing of the past. Lori and her family are living at a vacation destination every day. A welcomed way of life.